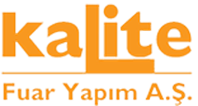 THBB Welcomes National and International Ready-Mixed Concrete, Cement, Aggregate, And Admixture Producers At Beton 2018 in Izmir, Turkey
Beton 2018 Ready-Mixed Concrete Exhibition will gather the ready mixed concrete, cement, aggregate, and construction industries from all over the world in Izmir. The exhibition will be held on 25-28 April 2018 at Fuarİzmir in İzmir, Turkey.
Annual Ready-Mixed Concrete Exhibition of THBB provides the companies in the industry the opportunity to introduce and promote their products to wide scale of audience. In addition to ready mixed concrete and cement equipment, concrete plants, construction equipment, lorries and tow trucks, concrete truck mixers, pumps, toolings, cranes, various concrete chemicals, automation systems, tires and fuel products, industrial machines and a wide range of products will be exhibited to the concrete and aggregate producers and contractors.
It is expected that Beton 2018 Exhibition will be visited mainly by the companies from Europe, Middle East, Africa and Asia. Beton 2017 Exhibition hosted 65 firms from all over the world with 150 brands. THBB welcomes international producers to take their place in the exhibition and meet a larger audience for the ready-mixed concrete.
The exhibition is supported by European Ready Mixed Concrete Organization (ERMCO), Ankara Chamber of Industry, Ankara Chamber of Commerce, Aegean Region Chamber of Industry, Istanbul Chamber of Industry, Izmir Chamber of Commerce, Chamber of Civil Engineers, Turkish Green Building Council, Association of Turkish Construction Material Producer, Turkish Employers Association of Construction Industries and Turkish Contractors Association, Turkish Contractors Association, Association of Building Inspection and Earthquake Engineering.
For more information and registration, please visit www.betonfuari.com
About Turkish Ready Mixed Concrete Association
Turkish Ready Mixed Concrete Association (THBB) is a professional organization that has endeavored for the production of concrete in compliance with the standards to construct the reliable and resistant structures and for the use of concrete in high resistance classes in the concrete applications conforming to the standards especially in the areas with high earthquake risk since 1988. It is mandatory for the companies to do production in compliance with the standards in all their ready-mixed concrete plants, to have received a KGS (Quality Assurance System) Certificate of Conformity which is subjected to continuous spot checking, to possess an appropriate laboratory, and to fulfill the technical, environmental, legal, and ethical criteria as well as the criteria relating to vocational health and workers' safety in a complete manner. THBB is a member of European Ready Mixed Concrete Organization (ERMCO) and The Concrete Sustainability Council (CSC); Regional System Operator of The Concrete Sustainability Council.
For more information www.betonfuari.com 

SUPPORTERS OF BETON İZMİR 2018 EXHIBITION



 
   
 
 
 

BETON İZMİR 2018'İ DESTEKLEYEN KURULUŞLAR



 
   
 
 
 

BETON İZMİR 2018'İ DESTEKLEYEN KURULUŞLAR



 
   
 
 
 
---