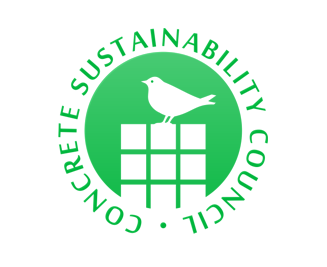 THE CONCRETE SUSTAINABILITY COUNCIL
Concrete industry partners from Europe, USA, Latin America and Asia initiated the development of a global responsible sourcing certification system, designed to help concrete, cement and aggregate companies obtain insight in the level to which a company operates in an environmentally, socially and economically responsible way.
Concrete is the world's most widely used building material. By creating a certification system for responsibly sourced concrete, the Concrete Sustainability Council (CSC) promotes and demonstrates concrete as a sustainable building material to enable informed decision in construction. It is our vision to build a sustainable, safe, durable and comfortable future.
CSC certification in the light of COVID-19
Published on: March 30, 2020 
The worldwide propagation of COVID-19 (corona virus) has led us to the implementation of the following temporary measures valid as of today, until July 31, 2020:
Recertification of existing certificates
CSC-certificates expiring before July 31, 2020 will receive an exceptional grace period of three months if you confirm, in writing to the CSC-secretariat, your intention to recertify plant(s). Recertification is necessary after the grace period to maintain CSC-certification.
Upon recertification, the respective grace period is deduced from the validity period of the new certificate: Thus, the renewed certificate will end exactly three years after the regular expiration date of the initial/previous CSC-certificate.
Provisional certifications
As of today, and until July 31, the CSC exceptionally offers the opportunity to receive a provisional CSC certificate.
The fees for registering a provisional project are the same as for registering a regular project.
A provisional CSC certificate is valid for 3 months. It can be obtained solely based on the evidence uploaded in the CSC Toolbox and confirmed by the auditor. Provisional certificates are automatically withdrawn if no site-audit takes place within 3 month after issuing the provisional certificate. Provisional certificates are transformed into regular certificates once the missing site-audits have been performed.
The CSC does not request using additional registrations rights when transforming a provisional certification into a regular certificate. Compensation for the eventual extra-effort of the certification body needs to be agreed between the certifying party and the respective certification body.
Further instructions can be obtained via the CSC-Helpdesk or the certification body assigned with the auditing process.
With these exceptional measures, we hope to serve the needs of our clients and to contribute to minimizing any risk for their personal health.
The measures published today will be revisited in June and adjusted if necessary.
The Concrete Sustainability Council (CSC)
Rue de la Cité 1
1204 Geneva
Switzerland
E-mail: info@csc.eco
Web: www.csc.eco
---