TURKISH READY MIXED CONCRETE ASSOCIATION
THE ECONOMIC ENTERPRISE OF KGS

The Economic Enterprise of KGS was established as a 3rd party inspection and product certification mechanism in 1995 by TRMCA. KGS is managed by an independent and impartial council. KGS has been accredited as a product certification body under ISO 17065 Standard by Turkish Accreditation Agency. KGS has also been notified by the Ministry of Environment and Urban Planning under Construction Products Regulation as the Notified Body No 2055.

Over 600 FPC system audits and 1.400 product inspections are carried out every year. Over 600 production plants, 450 of them RMC, are certified every year.
KGS has become the most wide known certification body in construction industry over the last 20 years in Turkey.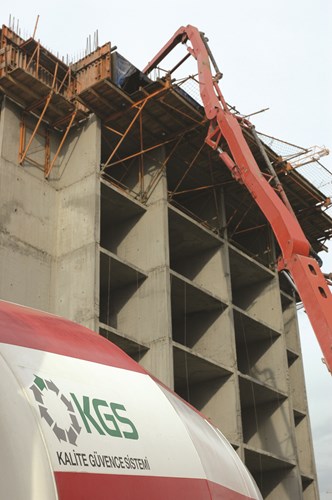 More information for KGS click here
---