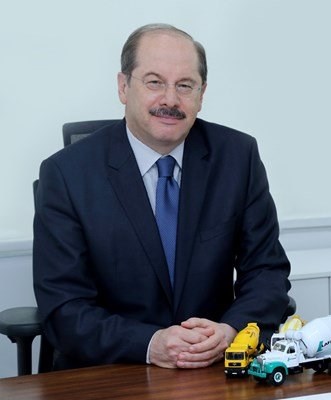 Yavuz IŞIK
THBB Yönetim Kurulu Başkanı
President
If we scrutinize the results of our Ready Mixed Concrete Index that is the leading indicator of the construction sector, we see that the reanimation in the construction sector has been ongoing for three months. Demand for housing maintains its attractiveness. Accordingly, the level of expectation progresses at high intensity. Nevertheless, the increase appeared in the Confidence Index through the process of normalization has remained on the negative side for the last two months. It is thought that, in particular, the uncertainty regarding the direction toward which the pandemic will evolve restricts the Confidence Index.
The developments in the construction sector for the last three months indicates that the construction sector started to act as a catalyzer in the economy of Turkey. A highly significant level of reanimation was experienced in the manufacturing sectors that provide input to and the service sectors that operate under the construction sector, upon the acceleration of construction activities after 20 months.
The housing sales that culminated with the figure of 190 thousand in June reached the highest figure of all times with 229 thousand in July. Much larger mobility took place in the sales of second-hand houses in July. Bank loans demonstrated their impact and a sales figure of nearly 40 thousand took place in the sales of first-hand houses. In view of the locomotive role of the construction sector in the economy of Turkey, it is expected that the positive steps taken for the sector will continue in the forthcoming period as well.
---