The finalists of the Architecture Awards organized quadrennially by Turkish Ready Mixed Concrete Association (THBB) for 2016 have been announced.
THBB, which highlights the accurate use of concrete in line with the purpose of its establishment, is conducting a range of programs accordingly. In that scope, the fourth of the THBB Architecture Awards is being jointly organized with Arkitera Architecture Center to encourage the accurate and appropriate use of concrete and to award the material selection and the examples of inhabitable environments and esthetical structure in architectural production process.
It aims to bring forth projects with exceptional structural qualities and innovation, as well as projects that respect the public-good and improve architectural culture and quality of the built environment.
Consisting of Ömer Selçuk Baz, Hüseyin Bütüner and Hayriye Sözen, the Selection Committee has evaluated 57 projects completed in the last 5 years and submitted for the THBB 2016 Architecture Awards. In the award process in which mainly the buildings, building groups, engineering structures, urban design projects, landscape architecture projects, interior architecture projects were evaluated, six projects have been qualified to be finalists. All projects which incorporate concrete as a structural element and/or used as an aesthetic element as cladding, brute and/or plastered could apply for the award.
The Selection Committee will visit one-by-one the six projects qualified for the finals at the THBB 2016 Architecture Awards organized at three stages this year. This three staged, on-site evaluation methodologies rare, if not unique,for architectural rewards in Turkey. The award-winning project will be determined following the visits that will take place in the forthcoming weeks.
The Finalists of the Turkish Ready Mixed Concrete Association 2016 Architecture Awards (alphabetically)

 ● Doğan Holding Headquarters (NSMH)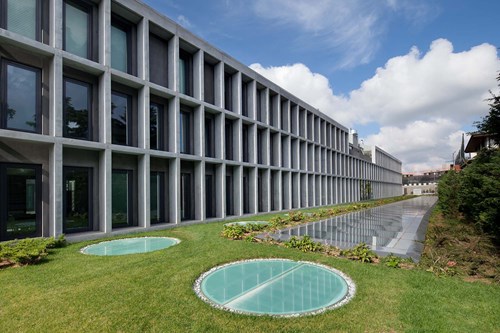 ● Güngören Tozkoparan Elementary School (Uygur Architecture)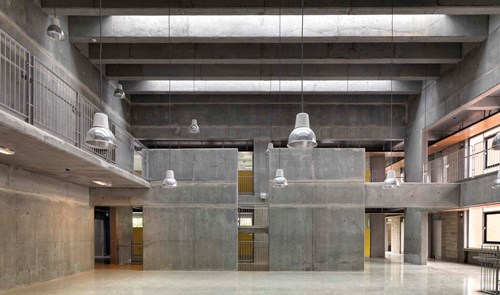 ● Lüleburgaz Intercity Bus Station (Sıddık Güvendi, Tuna Han Koç, Barış Demir, Oya Eskin Güvendi)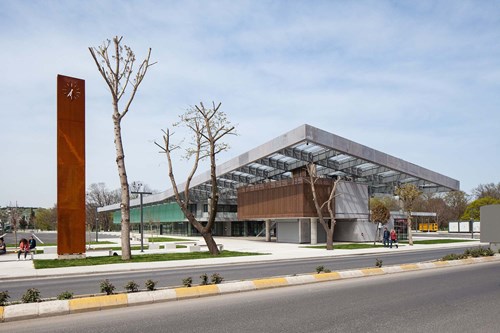 ● Şişhane Park Urban Square and Underground Parking Lot (SANALarc)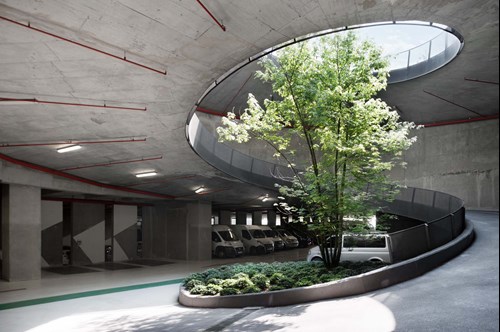 ● T - House (Onur Teke)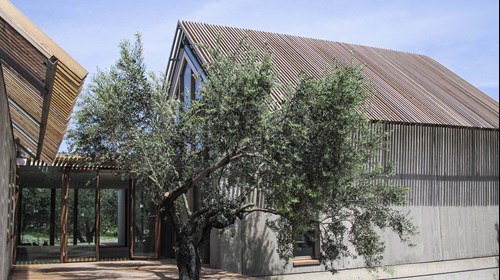 ● TAC-SEV New Campus (Erginoğlu & Çalışlar Architecture)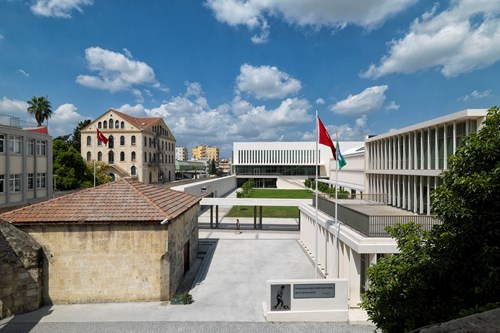 ---